Scary Stories to Tell in the Dark ...of a Movie Theater!
To all the 80s and 90s kids out there -- Pull those blankets up over your heads! Make sure your feet are tucked underneath and make sure those flashlights have batteries!! That's right!! Scary Stories to Tell in the Dark is getting its own big screen adaptation.
Those fun and spooky tales of American folklore compiled and adapted by Alvin Schwartz, made all the more horrifically terrifying by the insanely graphic illustrations by Stephen Gammell, are getting the big-screen treatment. CBS Films has accepted a pitch by Saw writers Marcus Dunstan and Patrick Melton to spin the yarn about a group of kids trying to save their neighborhood from their nightmares becoming reality!
You read that right -- SAW writers!! So if you had any curiousity about how graphic/scary/bloody/good this movie could possibly be, let that put it to rest...in peace! ...For now..Queue evil laugh. .mwahahaha.
No word yet on which stories be adapted for the movie, but expect something like a Tales From the Crypt-esque sequence of different stories all centering around one major plotline.
I've certainly got a few I'm hoping for, Like "The Big Toe," "The Hook," "Dead Man's Hand," and "The Thing." Not to mention the funny ones like "Bloody Fingers." I can still remember the words to "The Hearse Song," and "The Slithery Dee." Can't do trigonometry worth a damn. Can't find Swahili on a map. But I sure as Hell know to never laugh when a hearse goes by, for I may be the next to die!
I can still remember my buddies and I scaring the snot out of each other during grade school sleepovers, reading these by flashlight when we should have been sleeping. If the monsters in the movie look even half as creepy as Gammell's illustrations, we're all in for a treat.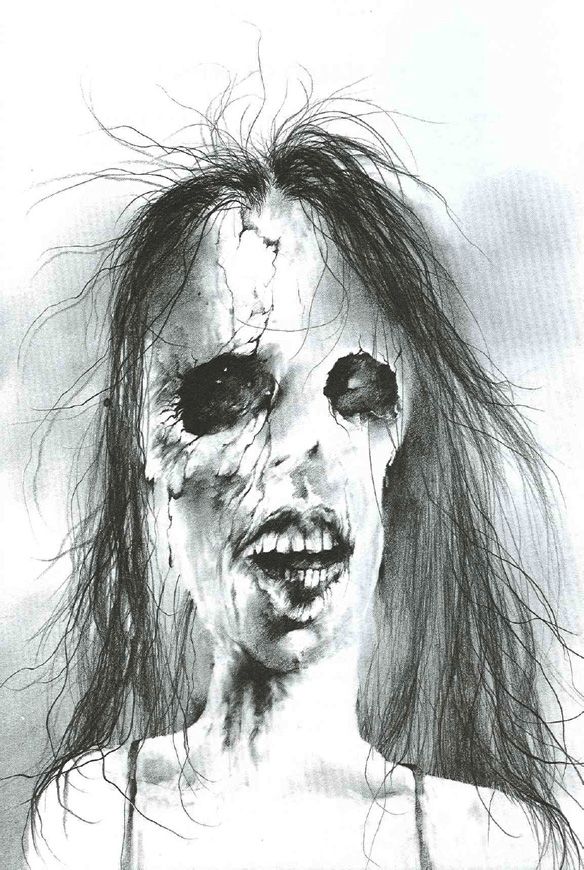 Submitted by Pete on Wed, 12/04/2013 - 19:59